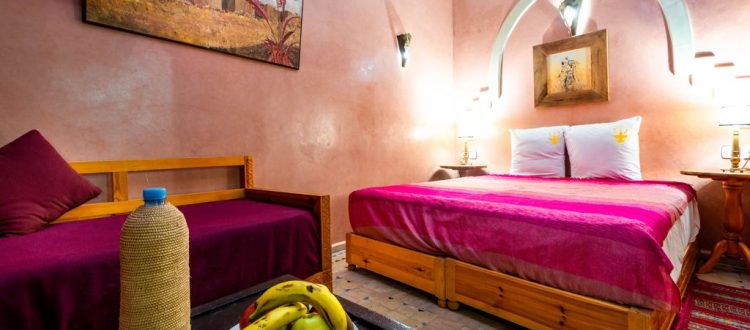 Room Azerwal
Azerwal means "man with blue eyes", not that the room is blue but rather to the view you have on the sky. At the borders of paradise, you will dive in the blue of the sky each morning.
This room represents perfectly the color and atmosphere of Marrakech, in warm tones developed path between the orange and red, you will feel very comfortable. Beautiful paintings adorn the walls and each piece of furniture and objects are derived from a tasty blend of traditional know-how.
For your comfort, a carved wooden sofa and a beautiful coffee table are part of the decoration.
The bathroom has a particular form that offers more space; a window overlooking the derb allows the light to come in and illuminate the room. The shower will be able to impress you with its size and its tadelakt material.