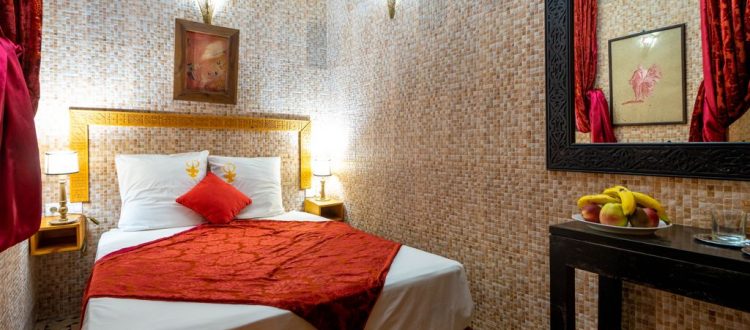 Room Izza
Izza is a Berber surname. For such a room, a real Berber name was needed to respect its personality.
On a yellow tadelakt background this room dress of intense raspberries red fabrics for a character rendering. Black carved wooden furniture brings depth and necessary class to this place.
The decoration of this room is a beautiful expression of different bodies of the Moroccan crafts trades.
A beautiful gold living area is arranged for your relaxing in front of a nice chimney of tadelakt:
the winter evenings want warm and romantic.
The bathroom will provide modern comfort by providing the charm of unique shapes that brings the tadelakt in a water room. Its virtues help to create beautiful showers which you enjoy in this place.